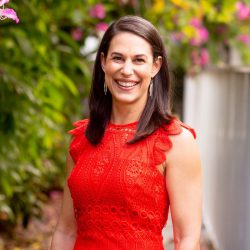 Lee County is my home- it is where I was born and raised, and I have devoted my professional career to growing our Southwest Florida economy and helping local businesses succeed. My guiding philosophy is that a successful business environment strengthens the community by creating more high paying jobs and broader opportunities for our residents. I've spent years advocating to reduce regulations, lower taxes, and protect a strong free market system. Now, I'm ready to take that experience to Tallahassee and lead meaningful policies that will pave the way for new economic opportunities for all of Lee County.

I am a proud conservative and will fight to keep Florida free of mandates and restrictions and will never waiver on my core principles. I understand that more government is never the solution, and I will always defend our Constitutional liberties.

Thank you for visiting my website. I hope you find this information helpful, and I would be honored to earn your vote. If you have any questions about my campaign, please do not hesitate to contact me.
Thank You,


---
Tiffany Esposito was born and raised in Lee County and attended Lee County public schools prior to earning a bachelor's degree in communications and a Master of Business Administration from FGCU. After college Tiffany and her husband's first home together was in Lehigh Acres. Tiffany is currently the President and CEO of Southwest Florida Incorporated where she leads the way in promoting and protecting local businesses and working on solutions to confront the workforce shortage plaguing our economy.
Tiffany is running for the Florida House to ensure Florida never faces the mandates and shutdowns we have seen in liberal states across the country. She recognizes our freedoms are under constant attack and is devoted to protecting our individual liberties from the overreaching arm of government.
As a conservative, we can count on Tiffany to fight for lower taxes, a fiscally responsible budget, and to protect and preserve our Constitutional rights. Tiffany and her husband Danny Kittinger have been married for nearly 10 years and reside in San Carlos Park.
---
Tiffany's Commitment to our Community
Lee County Affordable Housing Committee (2021-present)
CDBG Citizens Advisory Committee (2021-present)
Lee Health Trauma Advisory Board (2019-present)
Florida Gulf Coast University PAGES Advisory Council, member (2021-present)
Horizon Council, Board member (2016-present)
Charlotte County Economic Development Partnership, member (2021-present)
Urban Land Institute, member (2021-present)
Hodges University Board of Trustees, Chair (2019 – present)
U.S. Chamber of Commerce, Talent Pipeline Management Academy (2021)
Association of Chamber of Commerce Executives

CCE Commission (2021-present)
Board of Directors (2017 – present)
Fellowship for Economic Recovery (2020 – 2021)
40 Under 40 (2020)
Emerging Cities Chair (2017 – 2020)

U.S. Chamber of Commerce, Business Leads Fellowship (2018 – 2019)
Association of Chamber of Commerce Executives, Divergent Leader Seminar (2018)
Woman of the Year Award, Zonta Club of Bonita Springs and Estero (2018)
Gulfshore Business, 40 Under 40 (2017)
Business Observer, 40 Under 40 (2016)
Florida Gulf Coast University Alumni Association, Board of Directors (2013 – 2015)
Soaring Eagles Society Award, Florida Gulf Coast University Alumni Association (2013)